Youth
Are you a young adult looking for opportunities to get involved in global change? We'd love to connect with you. Follow @AGCCnow on Instagram, Twitter, Facebook or LinkedIn and feel free to email projects@acgc.ca if you want to get involved. For upcoming events and jobs/internships, check out their respective pages on our website.
Last Updated: 1 April 2022
Global Connect 2023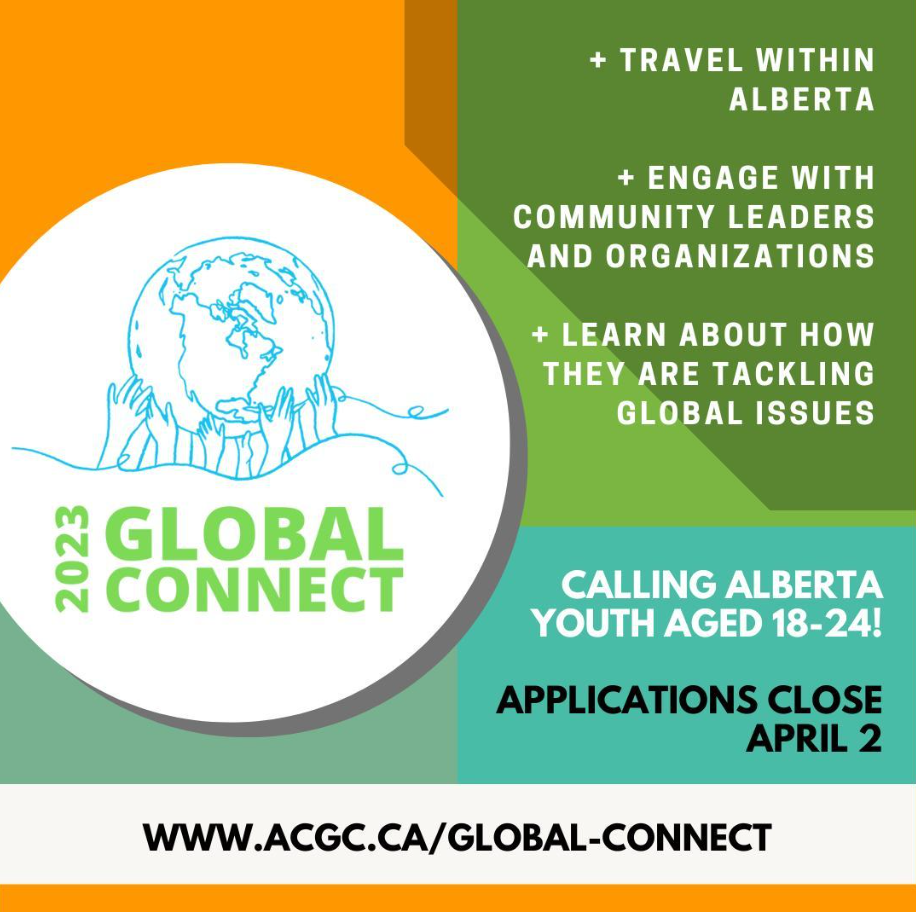 Six young adult participants explored the international development sector and themes of sustainability, gender equality, inclusiveness, and more — right here in Alberta! Participants traveled across Alberta and engaged with Alberta international aid organizations, local organizations, and community leaders through dialogue and practical hands-on learning. Participants also worked together to develop and implement activities to engage the public in Alberta on important global issues explored during the program.
The SDG Hub
This is a space for young Albertans between the ages of 18 and 24 to connect with other young people and mentors from our vast network. We are on a mission to train and engage the next cohort of young leaders who are working towards building a fair, equal and prosperous Alberta. Depending on the season, we may be looking for applications for our next cohort or in the middle of the SDG Hub season!
ACGC is recruiting for our 2022-2023 SDG Hub cohort! This professional skill development and mentorship program will provide participants with opportunities to engage in meaningful dialogue with peers, and take action in their communities.
Top 30 Under 30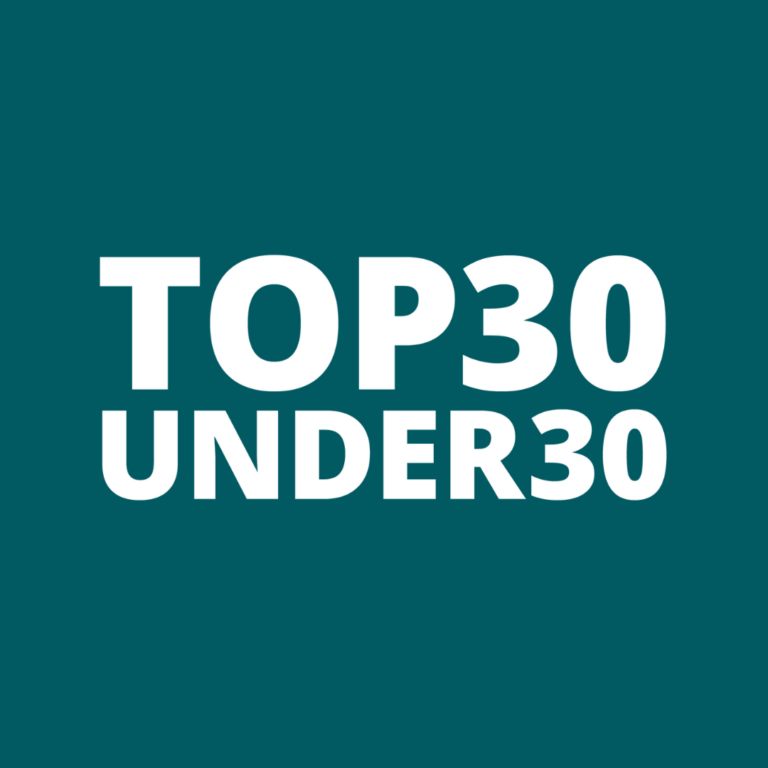 The Top 30 Under 30 Award is an annual campaign by the Alberta Council for Global Cooperation. The award features 30 outstanding young people, nominated by their community and selected by a committee of peers, for their commendable work in making the world a more just, fair, and sustainable place for all. Nominations open each year in October!
Spark Now Newsletter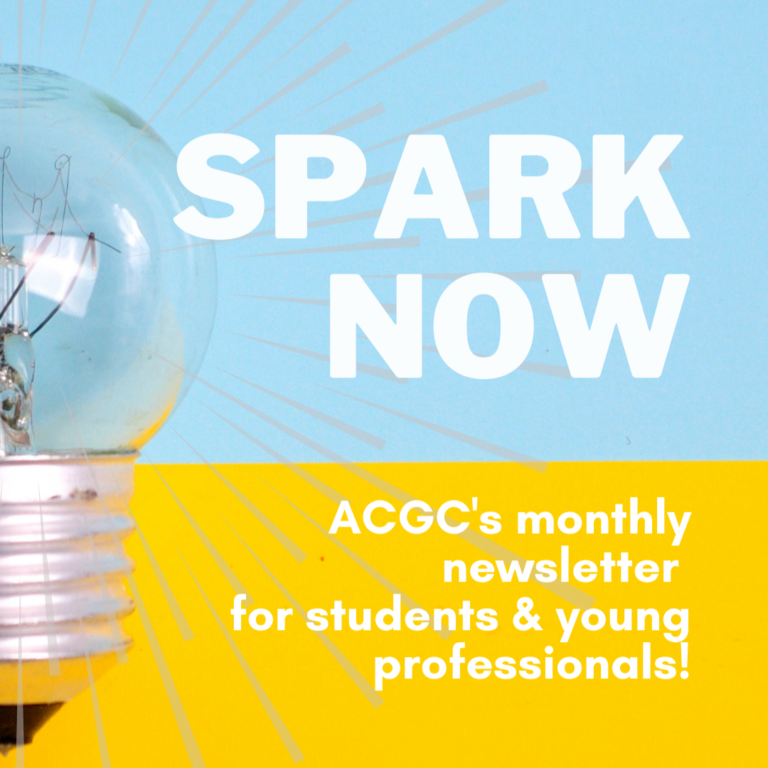 The Spark Now Newsletter is the best source for young professionals and students to find opportunities to learn, share and act on development, in Alberta and around the globe! Every month we bring together opportunities to contribute to development efforts and grow your skills!
External Opportunities
Follow us on social media, or visit our events page, to see opportunities provided by partner organizations!
Internship Abroad Opportunities
Check out a limited compilation of organizations offering internship opportunities here.