Equal opportunities for all: Canada's global contribution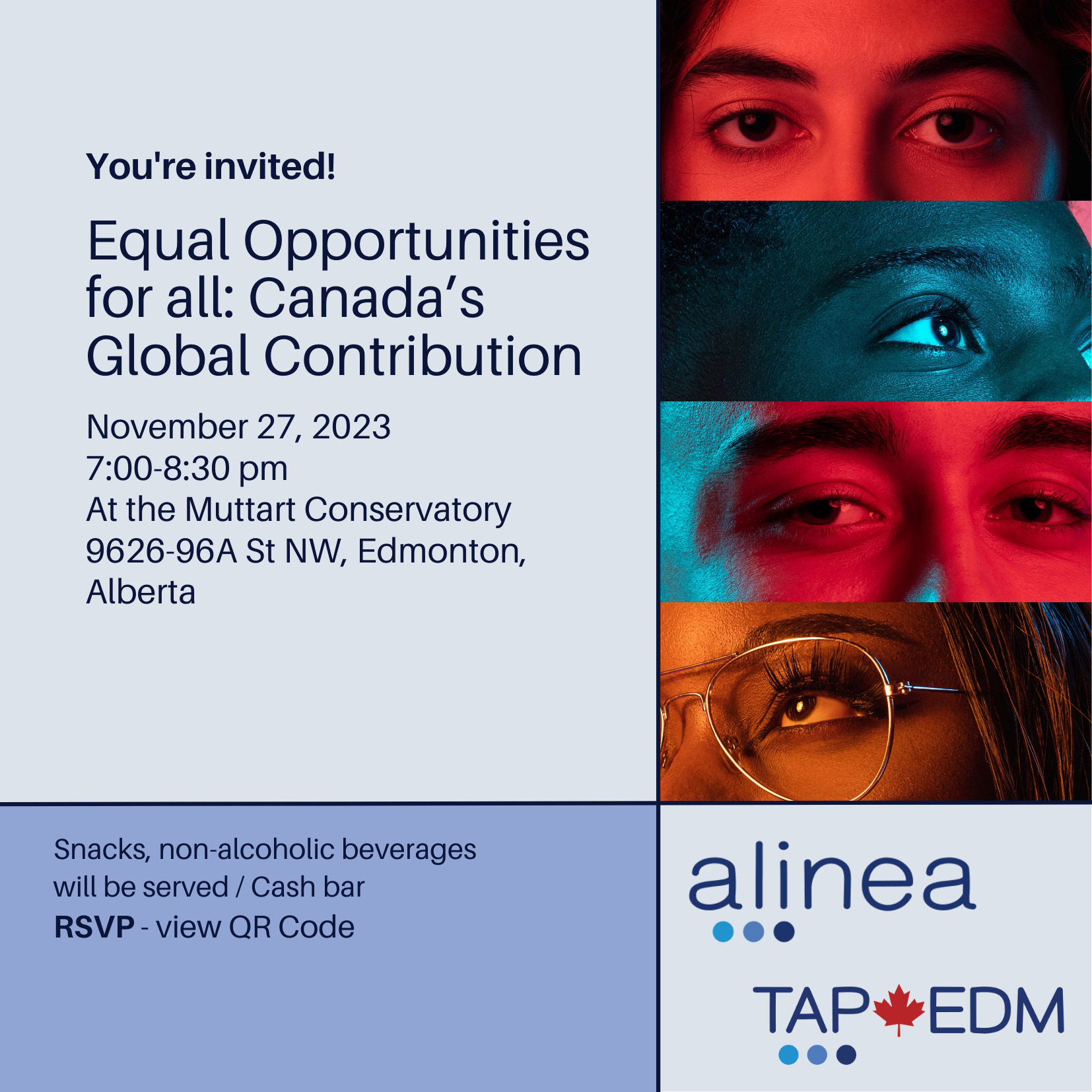 November 27, 2023 7:00 pm
to November 27, 2023 8:30 pm
Location:
Muttart Conservatory
9626 96A Street Northwest Edmonton, AB T6C 4L8
The Government of Canada's Technical Assistance Partnership – Expert Deployment Mechanism (TAP-EDM) is hosting an event in Edmonton on November 27 at 7:00-8:30pm MT featuring Canadian experts that have worked on international assistance projects to improve gender equality in Colombia, Guatemala and The Gambia. The event will include a panel discussion and a 'world café' style Q&A session.
TAP-EDM is a Global Affairs Canada short-term technical assistance project implemented by Alinea International.