Spur Change: Advocacy Training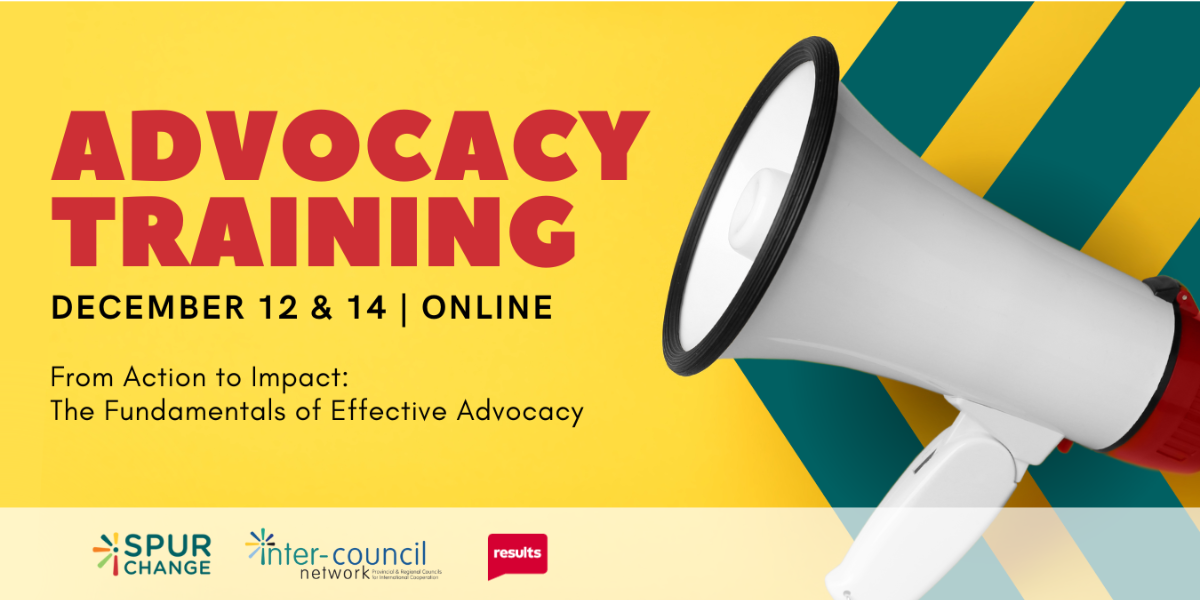 December 14, 2023 9:30 am
to December 14, 2023 1:30 pm
Location:
Online
The Spur Change program on behalf of the Inter-Council Network is pleased to offer a 2-day training on advocacy tailored for small and medium organizations (SMOs) working in international cooperation.
✅ Objectives of the training
In this interactive virtual workshop facilitated by Results Canada, participants will build their knowledge of advocacy and learn how to develop an advocacy strategy to accelerate impact. Participants will also sharpen their advocacy skill sets with deep dives into effective communication techniques and parliamentary engagement. Participants will leave the training with the knowledge and confidence to incorporate advocacy into their work. This workshop is relevant for those with all levels of advocacy knowledge from beginner to advanced.
Through the 4 modules, you will gain knowledge and skills on the following topics: advocacy basics, building an advocacy strategy, communicating for impact, and engaging parliamentarians.
At the end of the workshop, participants who have successfully completed the 2 days of training will receive a certificate from Results Canada for their participation.