Canadian Women for Women in Afghanistan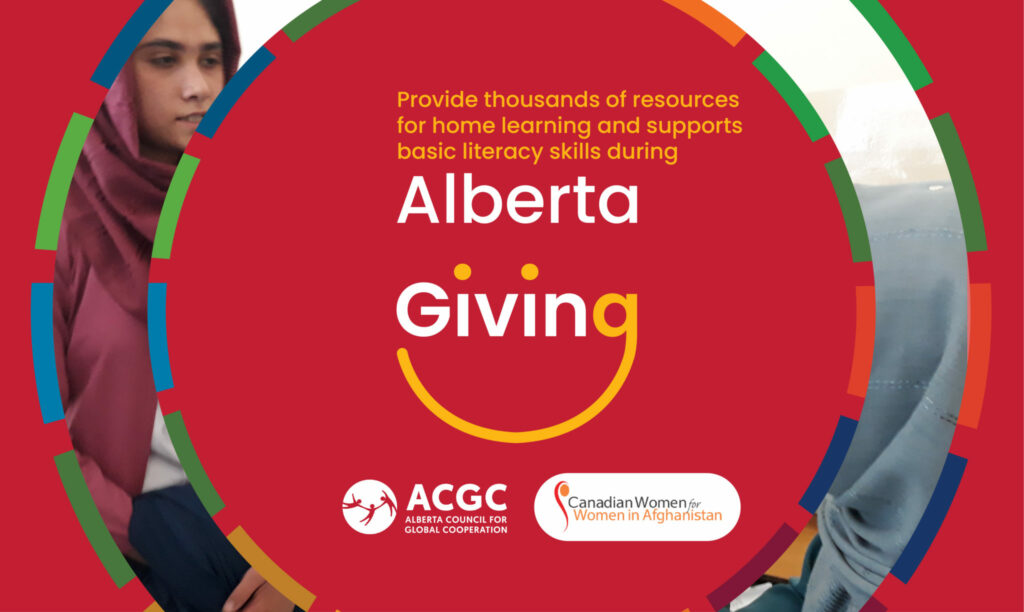 Calgary, Alberta
Darakht-e Danesh Online Library (DDL) & Afghanistan Reads!
What is the donation supporting?
The donation supports the Darkht-e Danesh Online Library (DDL) & Afghanistan Reads! programs.
Where is the support provided?
Afghanistan
Why is the support needed?
Providing access to resources for home learning and basic literacy skills programs has helped close the learning gap for vulnerable women and girls in Afghanistan. Life skills training on health and virus prevention is also critical, especially during this time of crisis.
About Us
Originally formed in Calgary, CW4WAfghan is a non-profit, non-religious, non-political, grassroots, volunteer-driven organization that is committed to alleviating conditions of poverty in Afghanistan through programs that advance education and educational opportunities for women in Afghanistan and their families; and to educating and increasing the understanding of Canadians about human rights in Afghanistan. Our programs make education opportunities and learning resources accessible to women and girls, and we educate and engage people of both genders to overcome barriers to girl's education and oppression of women's rights.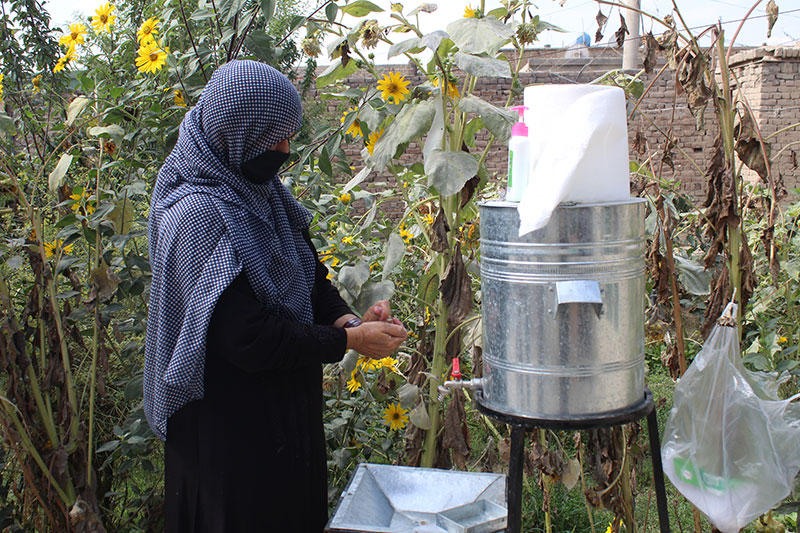 This holiday season, give the gift of learning
2020 has been a difficult globally; and for the people of Afghanistan the challenges have been acute, and often heartbreaking. While Covid-19 has impacted the health and social development of an already vulnerable population, pushing families into poverty and deepening the gender learning gap, this situation is compounded by ongoing conflict in Afghanistan that puts women and children at risk, and dangerously increases the barriers in accessing education.
With support from Albertans, CW4WAfghan has been on the ground to respond to these challenges, working hard to ensure girls and young women aren't left behind in either pandemic recovery or peace negotiations, by equipping them with the skills to have their voices counted in strategies to address these challenging times.
This includes girls like Lameya who wasn't lucky enough to complete her education past the 2nd grade when her family decided she would no longer be allowed to attend classes. At 17, Lameya learned about one of our Afghanistan Reads! literacy classes and worked to convince her father let her join. Now she is the first one to arrive at class each morning.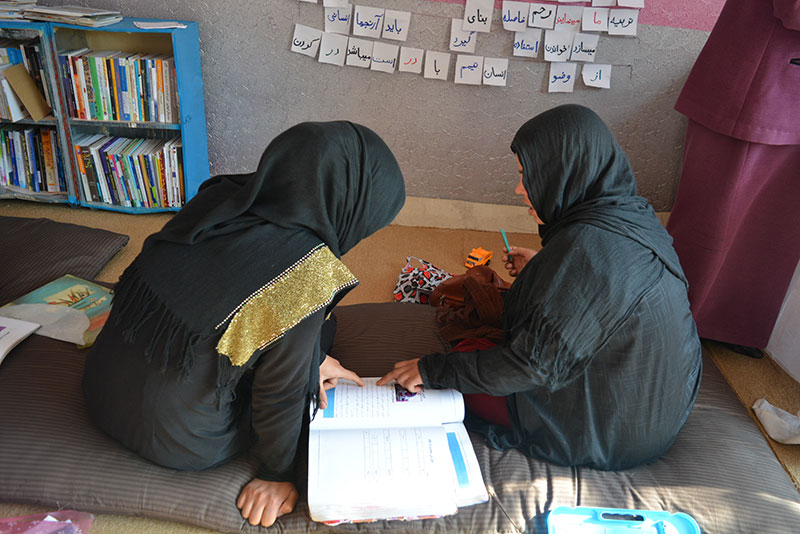 Lameya says, "This is a golden opportunity for me and I don't want to miss a second of it, so I come earlier than everyone and practice my lessons until others arrive. I feel my dreams are coming true when I hold a book and read for myself. I was so excited when got a library in our classroom! I share the stories with mother and younger brother. I am also able to read newspapers and solve math questions now. Thank you to those who support girls' education and particularly CW4WAghan who fun our literacy class and the library".
$15 provides life skills training for one literacy student, including hygiene kit and refreshments
$25 provides maintenance for one month of classes, including office supplies, electronics, heater, furniture, floor mats, and utilities
$50 provides stationery, refreshments, and training materials for one month $100 provides the salary for a literacy class teacher for one month
$500 provides for the printing and distribution of literacy textbooks with new and enhanced teaching curriculum for an entire class
Watch videos to learn more about CW4WAfghan's COVID-19 Response.