When can I get involved?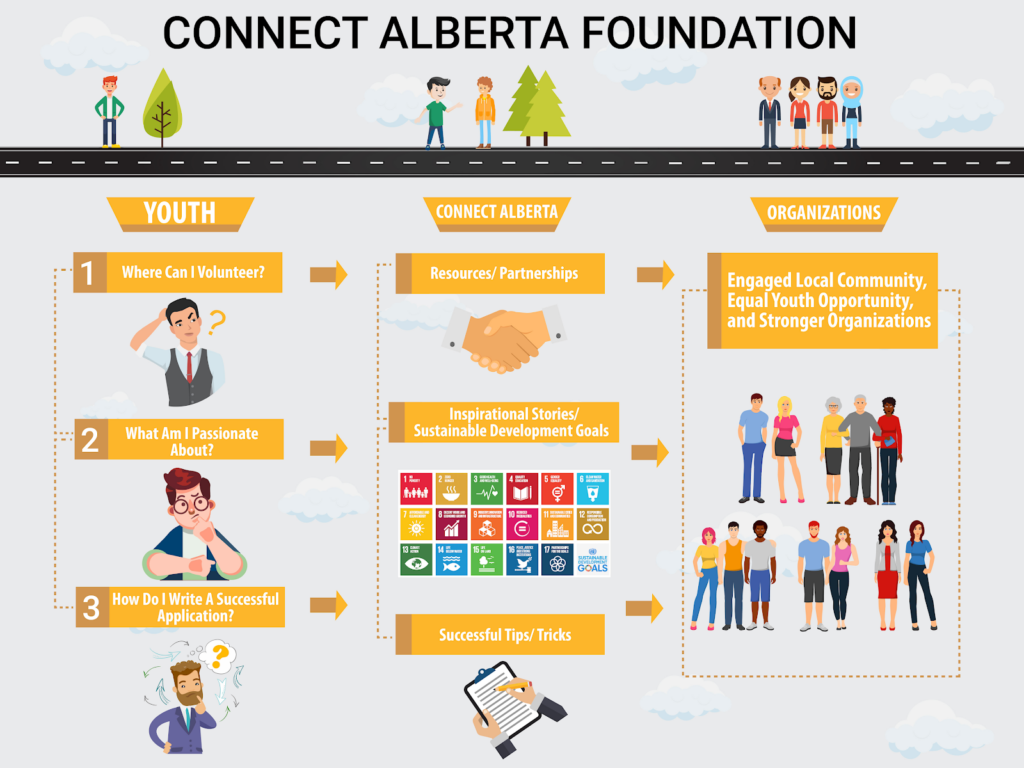 CONNECT ALBERTA FOUNDATION
Connect Alberta Foundation focuses on Sustainable Development Goal 17 — Partnership For the Goals. This organization aims to connect youth to explore their passions through volunteering and grow as community leaders. This centralized platform allows young people to explore and discover organizations in their communities that align with their interests and passion. Connect Alberta Foundation provides information and resources to connect young people to opportunities that will build their personal and professional growth
Please visit "connectalberta.org" to see what you are passionate about and what volunteer opportunities are out there.
SDGS AT UALBERTA
SDGs at UAlberta exists at the University of Alberta to promote the 17 UN Sustainable Development Goals at the University of Alberta campus and into the Greater Edmonton Area community. We do this through education, campus & cross-campus outreach, policy advocacy, and partnerships with like-minded organizations and initiatives. We work on Education of the SDGs on campus, policy advocacy, student fee levy and campus advocacy.
How can you get involved?
Join our coalition (contact michelle.kim@ualberta.ca)
Volunteer for Student based services like Sustain SU to explore more (Check out uasu.ca/sustainsu)
Participate in the Student Sustainability Summit in February 2020