The SDG Hub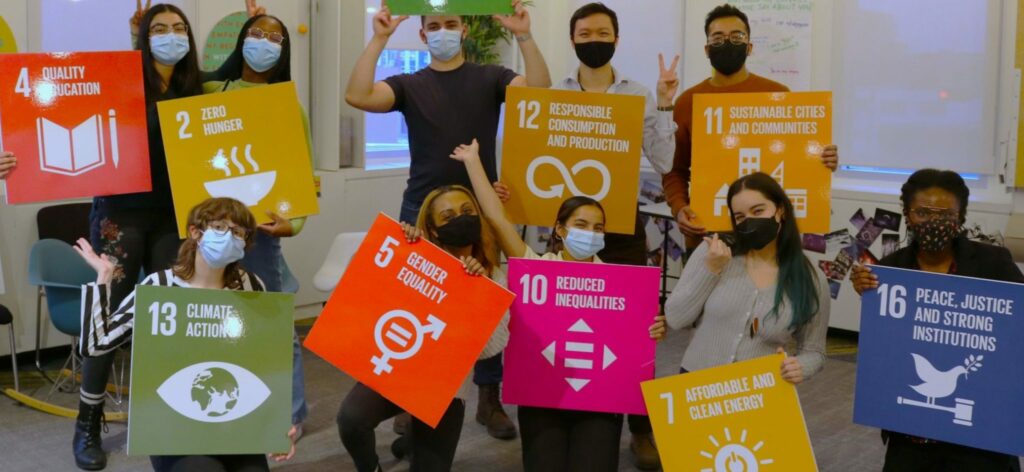 Meet the 2023 SDG Hub Youth!
Meet the SDG Hub Mentors!
Each year, the SDG Hub recruits three young professionals to mentor the youth and support the program. Our mentors are change-makers and leaders in their community who volunteer their time to provide resources, knowledge, and guidance.
Ganiyat Sadiq
Ganiyat Sadiq (she/her) is an advocate that has been recognized in ACGC's Top 30 Under 30. She aims to establish substantial solutions to address growing political and social inequity through the facilitation of purposeful conversations with policy-makers, institutions and citizens. These interests are reflective of the @IAmXMovement, a social community founded by Ganiyat that seeks to raise awareness of the injustices faced by Black, Indigenous and Racialized individuals, as well as providing a safe space to share their experiences. She also co-founded and serves as the President of the Black Inclusion Association, a novel non-profit that aims to achieve equity and social justice for Black Albertans.
Currently, Ganiyat is a fifth year student in the Honours Political Science Program and the International Relations Program at the University of Calgary. See Ganiyat's Top 30 Under 30 profile here.
---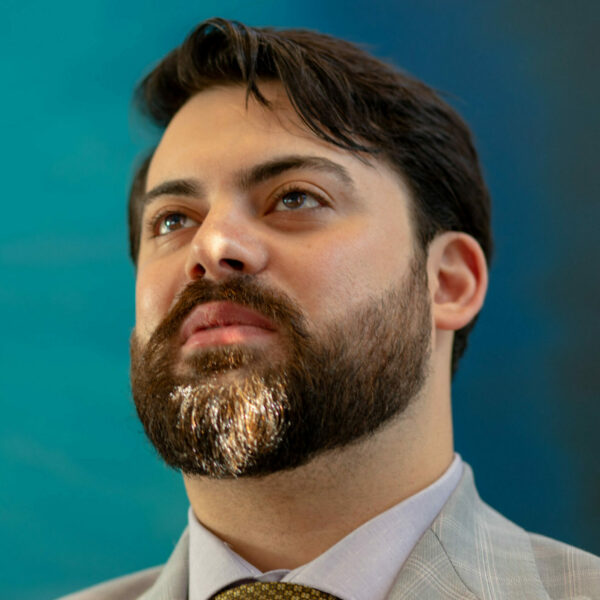 Trent Daley
Trent Daley (he/him) has called Edmonton home since 2011 and is a 2020 graduate from the University of Alberta having completed a Bachelor of Arts, majoring in Sociology. Trent was awarded the ACGC Top 30 Under 30 for 2022. Trent received an appointment for the Anti-Racism Advisory Committee to the City of Edmonton in February 2020 and served as Vice-Chair in 2021. He is the current Vice President for the Alberta Hate Crimes Committee.
During his free time, Trent enjoys walks in the river valley with his wife, Maria, and sons, Ilyas and Yusuf, and daughter, Ranya. See Trent's Top 30 Under 30 profile here.
---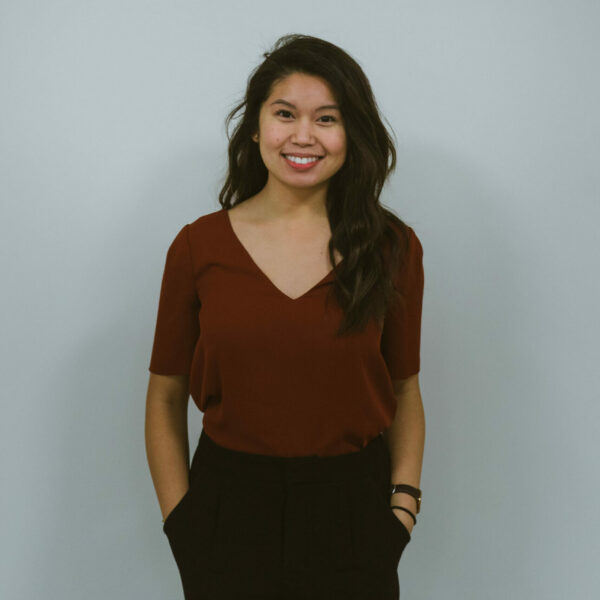 Krisha Quiambao
Krisha Quiambao (she/her) works toward strengthening health systems to protect against emerging global challenges. Having spent part of her childhood in the Philippines, Krisha understands the need for greater access to health care on a global scale. As both a researcher and an advocate, Krisha focuses on improving health equity, both locally and globally.
Krisha is a Master of Public Health graduate from the University of Alberta. She was one of ACGC's Top 30 Under 30s in 2020. See Krisha's Top 30 Under 30 profile here.
Youth Creating Strong Community and Growing Through Service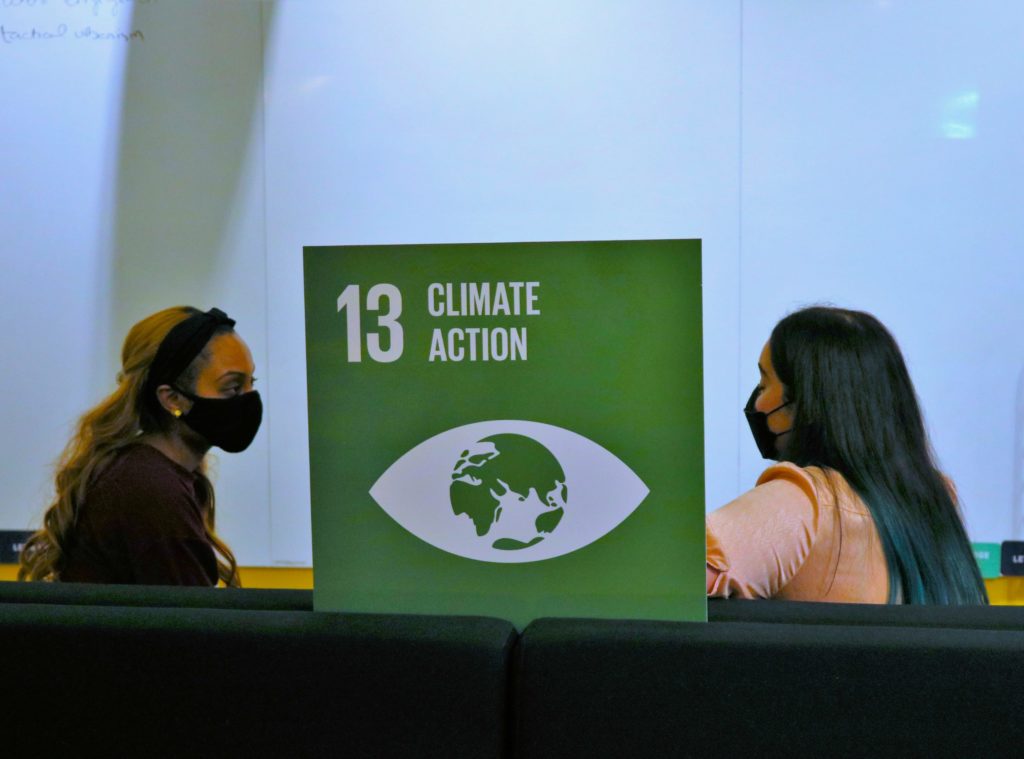 Who is participating in The Hub?
Alberta youth (aged 15-24) from all different walks of like are invited to join the SDG Hub. All have different life trajectories and are from a wide array of education background: engineering, public policy, nursing, and law just to mention a few.
What is The Hub's mission and program?
Over the course of the year, from June 2022 to March 2023, ACGC and our valued mentors will support the participants in bringing their ideas to life. We will also be holding regular sessions for these young people to deeply engage with the SDGs, connect with one another, network with our partners and support them in getting access to different personal and professional development opportunities.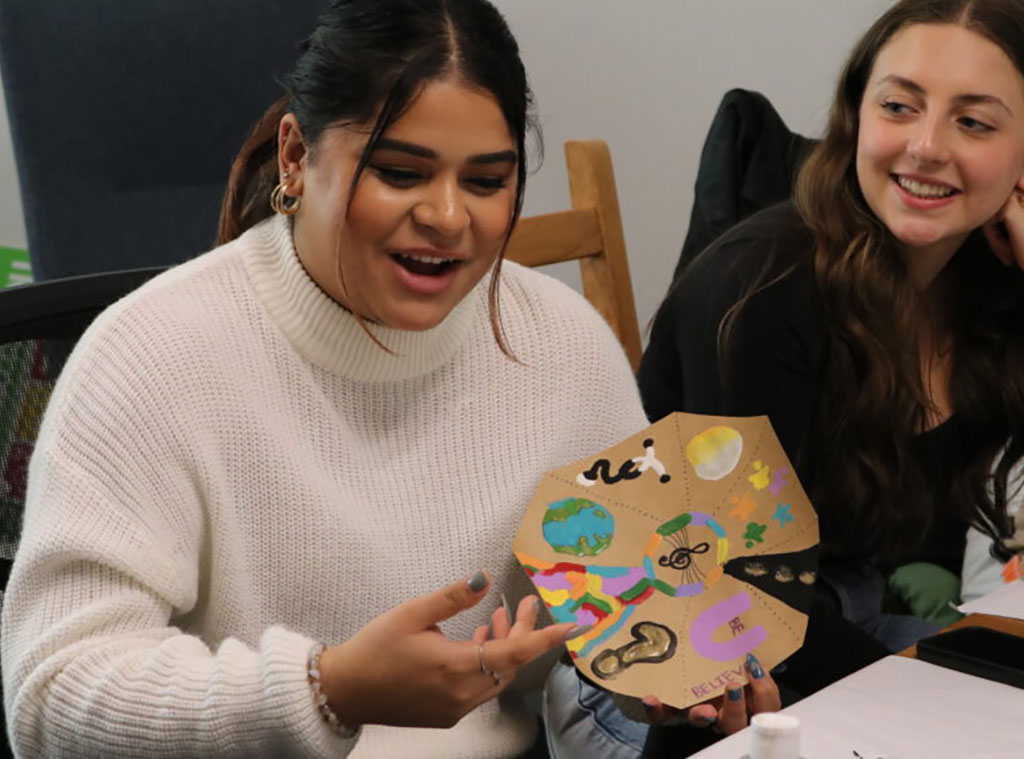 Why should you participate?
The Hub helps young people in Alberta fulfill the mandate of the United Nations' Sustainable Development Goals (SDGs). The Hub is a space for young Albertan residents to meet and engage in a meaningful dialogue, collaborate, and take action in their communities on issues they are passionate about. The youth also have a chance to develop personal and employment-related skills, learn from mentors, and increase their awareness of the benefit of serving their communities.
Program Updates
10 new participants were introduced to our program. The SDG Hub now has a total of 13 members. An in-person retreat was held in Edmonton from September 23-25. 7 youth and 1 mentor participated in total. The retreat consisted of various professional workshops: how to set goals using SMART method, problem solution tree. Youth learned about the SDGs, which led to some in depth conversation about the SDGs and global/local development. The youth also had time to brainstorm and think through their projects. Youth received a volunteer action plan to help provide structure to developing their projects. Lastly, artist and former ACGC staff member Zainab Azhar did a workshop with students about using art to understand global development.
June 2022
This month kicked off our fifth cohort of the SDG Hub, a Canada Service Corps project. Youth are currently brainstorming community volunteering/project ideas.
October 2022
Youth were matched with mentors (who are all excellent role models) and have begun one on one meetings with mentors.
November 2022
Social Media campaign for the SDG Hub begins November 17th. All SDG Hub members will have their bios and pictures on the ACGC website highlighting their passions and, eventually, their projects. Many youth are working on volunteer projects, with the guidance of their mentors, that will be making a difference in their communities.
December- March 2023
Over these months, youth will take part in a variety of professional development activities to craft professional skills. Youth will take part in a series of webinars.
---

The SDG Hub is funded by Canada Service Corps, a national movement that empowers youth aged 15–30 to gain experience and build important skills while giving back to their community. Learn more.